Science meets holistic thinking!
Bringing you lots of wow, health and lifestyle benefits
Chaos can be quite positive – just not when it's inside you. That's why your body is always trying to re-establish order. It sends a few symptoms to let you and the whole team know, Hey, you can't go on like this. If it's your goal to reach a nice happy ending, you'd better listen.
It's our job to interpret what the body is trying to say and to click every detail back where it belongs. You might think of it as "making peace" between body and soul.
How does that work exactly?
By using the right methods. We didn't invent any of them, but we did come up with something new: how to use and combine them. And that has such a spectacular effect we can hardly explain it.
So we won't even try. We'll let others do it for us!
I work very hard to give so much to my clients, my family, my kids and it all gets too much. Working with Martina has made such a difference. I feel really good and happy. So much has changed for the better in my life and it's all thanks to her!
– Kirsten
Dear Martina,

I wanted to share with everyone visiting your homepage my wonderful experiences with your different healing methods.
I am so so grateful having met you and Claus per coincidence... we call it coincidence when we do not want to mention the presence of god. :)
You are offering such a beautiful healing work with lot's of awareness and clarity for your clients.

It truly helps me to go on with my own journey and be able to enjoy life. May lot's of people seeking help and guidance find you and start working with you.


Thanks for everything. So beautiful to know you and Claus are being part of my life now. All the best and much love to both of you for your fantstic work.


A big hug to you,

your friend Manuela Demmel
---
By: Jessica J, Flensburg, Deutschland
I can hardly describe how I felt after our call. Feeling the feeling that you helped creating within myself.
It was nothing short but fascinating and it lasts since. It's so amazing, in a positive way, what you are able to move inside of me, a very special kind of subtle charm.
You explained in a logic way all my syptoms and I know that I will live a joyful life again, even if it might take time.Thank you for being this amazing human being.

Lot's of love to you and have a positive weekend! A big hug to you
Jessica
---
Want to know more? Find out for yourself. Try out an hour of wow.
If you're not ready to book your FREE session,
then join our Facebook community and discover: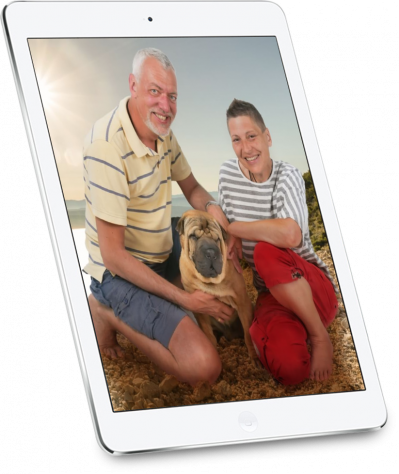 A sacred space to share your difficulties and successes


Live meditation and healing sessions


Answers to your questions! Illness, health, food, supplements and more


How to rewrite your subconscious mind to create the life you desire and deserve


The truth about health and wellbeing


How to help your pets with facts about animal health and behaviour